VIENNESE WALTZ – The world through rose colored glasses
Johann Strauss composed 1867 the waltz "An der schönen blauen Donau"(at the beautiful blue Danube).
Instead of using music notes Hans BIWI Lechner created abstract signs and put them into a harmonic ensemble. (See step one)
As an "instrument" he used stones from the river Danube in Vienna and painted them with the signs. (See step two)
The 36 signs on the 36 stones were documented at 36 locations around the globe. (See step three)
These parts of the world were linked together in a harmonic context.
TAM TAM TAM TAM TAM/ TAM TAM/ TAM TAM
♦ STEP ONE: THE PAINTING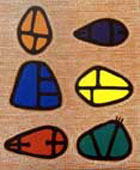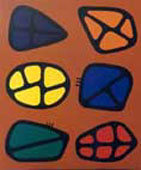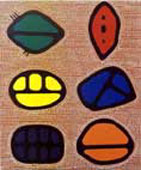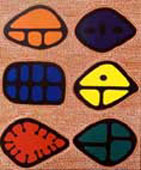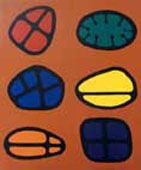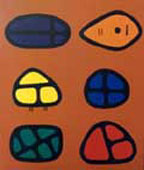 ♦ STEP TWO: THE STONES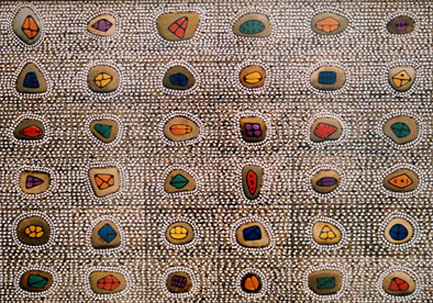 ♦ STEP THREE: THE LOCATIONS
for example: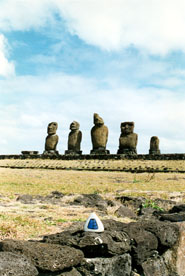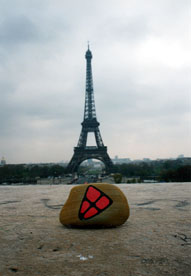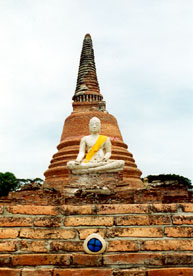 ♦ STEP FOUR: THE SILKSCREENS
The silkscreens show 96 signs standing for 96 locations of the world where 96 painted stones were left to be found by chance.